Reconyx Trail & Security Cameras
Reconyx Trail Cameras | Reconyx Game Cams, Security & Scouting Capture Cameras
Reconyx Trail Cameras has been in the business of designing and manufacturing digital infrared game cameras since 2002. Since then Reconyx Trail Cameras have become known worldwide as an industry leader in trail cameras and security cameras.
Reconyx trail cameras and security cameras are proudly made in the U.S.A.
Seed N Feed Cams carries a full line of high performance Reconyx outdoor scouting cameras.
Reconyx Outdoor Series Scouting Cameras
HF2XC HyperFire 2 Cellular Covert IR Camera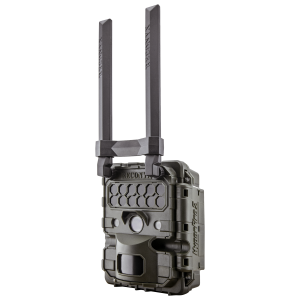 STAY CONNECTED… We live in a connected world. Why should your Camera Trap be any different? Our proven HyperFire 2™ camera is now 4G LTE Cellular Enabled, allowing you to receive images from your camera almost anywhere in the world through our Mobile App for Android® or iOS®.
0.2 second trigger speed
150 foot (45 m) NoGlow Covert Infrared Flash Range
HD Video with Audio
5 Year Warranty
Made in the USA
1080P Wide Screen or 3MP Standard Image Resolution
Battery Life of 5,000 Images or 1 Year
Supports SD Memory Cards up to 512GB
Operating Temperature Range of -20° to 120° Fahrenheit (-29 to +50 °C)
Price: $599.99
VIEW DETAILS